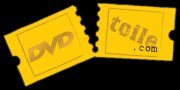 Galerie de photos
(c) space-debris.com
Anecdotes
La série a connu deux périodes :
. de 1984 à 1985, sous le titre "Mickey Spillanes's Mike Hammer",
. de 1985 à 1987, sous le titre "The New Mike Hammer".

Diffusé sur la chaîne C.B.S.

Episodes 1984-1985 :
"24 Carat Dead"
"Hot Ice"
"Seven Dead Eyes"
"Vickie's Song"
"Shots in the Dark"
"Dead on a Dime"
"Sex Trap"
"Negative Image"
"The Perfect Twenty"
"Satan, Cyanide and Murder"
"Torch Song"
"Too Young to Die"
"Kill Devil"
"Catfight"
"Warpath"
"Bonecrunch"
"The Deadly Prey"
"Dead Card Down"
"Death in the Family"
"Cold Target"
"A Bullet for Benny"
"Firestorm"
"Deadly Reunion"

Episodes 1986-1987 :
"Deirdre"
"Dead Pigeon"
"Golden Lady"
"Mike's Baby"
"To Kill A Friend"
"Witness for the Prosecution"
"Harlem Nocture"
"Murder In The Cards"
"Requiem For Billy"
"Little Miss Murder"
"Kill John Doe"
"Elegy For A Tramp"
"Body Shot"
"Who Killed Sister Lorna?"
"Deadly Collection"
"Green Blizzard"
"The Last Laugh"
"Lady Killer"
"Mike Gets Married"
"A Blinding Fear"
"Green Lipstick"
"A Face In The Night"
Cette page a été visitée 6166 fois.
---
Accueil
-
Version bas débit
Page générée en 0.025 s. - 17 requêtes effectuées
Si vous souhaitez compléter ou corriger cette page, vous pouvez
nous contacter