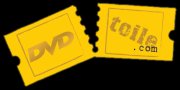 Autres pays
Mary Poppins - Gold Collection
DVD, États-Unis
Éditeur :
Disney
Sortie :
5 juillet 2000
Format vidéo : 4/3
Audio : Anglais (DD5.1), Espagnol (DD Mono), Français (DD Mono)
Sous-titres : Aucun
Suppléments :
Bande-annonce
Making-of
Jeu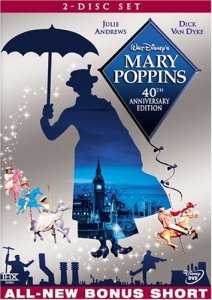 Mary Poppins - 40th Anniversary Édition
DVD, États-Unis
Éditeur :
Disney
Sortie :
14 décembre 2004
Format vidéo : 16/9
Audio : Anglais (DD5.1)
Suppléments :
Bande-annonce
Commentaire audio
Featurette
Images d'archives
Galeries photos
Jeux
Critiques en Anglais disponibles sur
dvdfile.com
et
dvdtown.com
.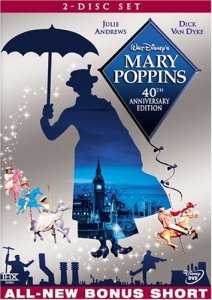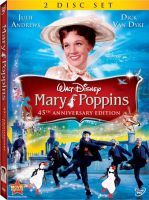 Mary Poppins - 45th Anniversary
DVD, États-Unis
Éditeur :
Wagram Music
Sortie :
27 janvier 2009
Format vidéo : 16/9
Audio : Anglais (DD5.1)
Suppléments :
Mary Poppins from Page to Stage —First a beloved children's book, then a classic movie and now a smash hit Broadway musical! Fans can follow the story of Mary Poppins from page to stage as the creative team and cast prepare to take the long running show on tour.
Step in Time—The Broadway cast of Mary Poppins performs the never-before-filmed
Step in Time – A downloadable MP3 featuring the Broadway cast of Mary Poppins singing "Step in Time," featuring Ashley Brown as Mary Poppins and Gavin Lee as Bert.
Video Intro By Scenic & Costume Designer, Bob Crowley
Bob Crowley's Design Galleries——Concept art, costume designs, set designs and set models for the Broadway musical
Audio Commentary—Julie Andrews, Dick Van Dyke, Karen Dotrice and Richard Sherman recall the making of Mary Poppins.
Poppins Pop-Up Fun Facts—Select this option and fun-filled facts about the creation of this classic film pop up during viewing.
Supercalifragilisticexpialidocious: The Making of Mary Poppins—The definitive behind-the- scenes look at how this unique and beloved film came into being.
Movie Magic—A look at the special effect techniques used to bring the magical world of Mary Poppins to life.
The Gala World Premiere—Footage from the Red Carpet.
Dick Van Dyke Make-Up Test
Trailers, Ads and More from the Original Release and Reissue of the Film
Mary Poppins Still Art Galleries
Disney's Song Selection—The whole family can sing along to "A Spoonful of Sugar," "Supercalifragilisticexpialidocious" and any of the film's other memorable songs as the lyrics pop up on screen. Each song can be selected separately or while watching the film.
Magical Musical Reunion—Julie Andrews, Dick Van Dyke and songwriter Richard Sherman reminisce about making Mary Poppins and the music that makes it so special.
A Musical Journey with Richard Sherman —A delightful magical journey through some of the film's locations with co-composer Richard Sherman, who reveals surprising secrets about the music of Mary Poppins along the way.
The Cat That Looked at a King—Live action and animation bring a chapter of P.L. Travers' Mary Poppins Opens the Door to life! Julie Andrews takes viewers into a magical animated world created in the style of the whimsical chalk drawings in Mary Poppins.
Deleted Song
- "Chimpanzoo" (A reconstruction of a song that did not appear in the movie using original storyboard and concept art, accompanied by a new rendition of the song performed by co- composer Richard Sherman.)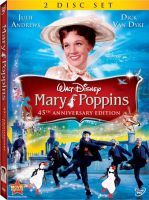 Cliquez sur un DVD pour afficher les informations le concernant...
---
---

Accueil
-
Version bas débit
Page générée en 0.68 s. - 70 requêtes effectuées
Si vous souhaitez compléter ou corriger cette page, vous pouvez
nous contacter